Welcome to the Wizards of Waverly Place Wiki
Wizards of Waverly Place Wiki
Wizards of Waverly Place Wiki is a collaborative encylopedia designed to cover everything there is to know about the hit Disney Channel series, Wizards of Waverly Place. This wiki is a fan created site which means anyone is free to edit.
Latest Episode

"Harperella" is the 26th episode of season four of Wizards of Waverly Place.

When Harper reads one of Alex's childhood wizard fairy tale books, Alex tries to warn her that the stories actually come to life and play out in real time. Despite the warning, Harper gets zapped into Cinderella. When the story gets crossed over with The Three Little Pigs..... Read More?

Featured Character

Professor Crumbs is the headmaster and a professor of the Wizard school, WizTech. He is a wise and powerful wizard, and one who Justin admires. Professor Crumbs and other wizards were temporarily housed at the Russo's home when WizTech was infested with many plastic balls, because plastic weakens magic... Read More?
Poll
Which season was your favorite?
Help Build the Wiki
To write a new article, just enter the article title in the box below.
Take a look at our Manual of Style.
Want to help editing pages we're stuck on? See a full list here Stub .
Check out the ."Wanted Articles" list to see what is needed. You can find a list of useful templates on Category:Templates
Before creating a new page, check to see if the same page with a different spelling exists
When editing on a page make sure they're links on the page, otherwise its a Dead end page
If you have a question, you can ask any of the administrators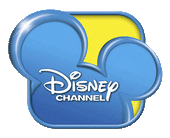 Featured Quote
"

You remind me of someone... Barry something, Jerry something, Larry something; oh forget it.
— Alex to Justin

"
Refresh for another quote
Recent Blog Posts
Create blog post
 Blogs
He resented Alex for Dragon being stolen.

He and Max blamed Alex because their aunt refused to recompete against their father and brother (who themsel…

Read more >
See more >