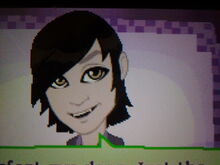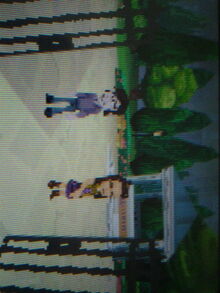 Vlad is a character in Wizards of Waverly Place. He only appears in Wizards of Waverly Place: Spellbound, which is a sequel DS-Game to the original Wizards of Waverly Place Game.
He was the secondary villan of the game( the first being Amy).
He dated Harper only for her blood, but Alex manages to find out that he is a vampire. She turns herself into a hamster to spy on Harper and Vlad, but is spotted by Vlad. Eventually, Alex was able to turn her self back to normal and defeat Vlad with magic.
When Alex won the fashion show, it is revealed that Vlad and Harper begin to date again. However, they break up at some point, due to Harper starting a relationship with Zeke in the Wizard of Waverly Place series.
                     Trivia

Vlad is the secondary villain of the Wizards of Waverly place spellbound game, but he has never met the main vilain of the game (Amy).
Community content is available under
CC-BY-SA
unless otherwise noted.