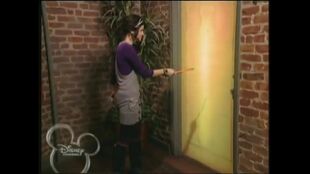 The In Through The Out Door Spell is used to make people coming back inside in the same room when he or she leaves.
Incantation
Make your troubles no more, Go in through the out door
Appearance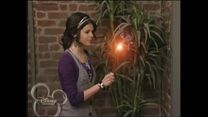 Used by
Alex
in
Justin's New Girlfriend
to hold
Justin
and
Harper
in the
Loft
.
Used by Felix when he was controlled by Gorog in Get Along, Little Zombie to trap everybody on the 13th floor.
Reversal Spell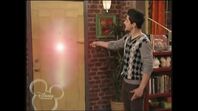 Justin uses make-up reversal spells.
Alex always wrecks it, make this door an exit
Dexter always wrecks it, make this door an exit
Goofs