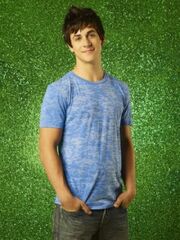 Headmaster is the highest position in Wiztech and the Headmasters office is the top of Wiztech. Professor Crumbs was Headmaster for around 2,000 years and Professor Justin Russo was appointed Headmaster of
WizTech
after Alex won the wizard competition, gained full wizardship, Justin was later given his wizarding abilities back and later appointed Headmaster of
WizTech
. But he is not as powerfull as Alex
Professor Crumbs
Professor Crumbs has been Headmaster / Professor of WizTech for somewhere around 400 years ago. Headmaster Crumbs is the age of 800 and was asked to be at the Russo family competition as the Wizard Council. After Alex won the competition and gained full wizardship, Professor Crumbs declared that he is going to retire as Headmaster of WizTech and let Justin keep his wizarding abilities and appointed Justin to Headmaster of WizTech
Professor Justin Russo
Professor Justin Russo was competing in the Russo Family Competition and after Alex won the Family Competition and was gained full wizardship and Professor Crumbs was proud of Justin's decision and declares that he is going retire as Headmaster of WizTech and gained full wizardship and was appointed to Headmaster of WizTech. In the show's finale, Justin keeps his wizarding abilities by replacing Professor Crumbs as the new Headmaster of Wiz Tech.
Community content is available under
CC-BY-SA
unless otherwise noted.