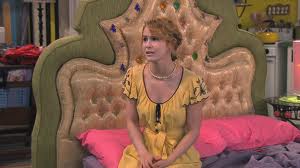 "Hauting is how ghosts express their sadness..."-Lucy, Ghost Roommate
Ghosts are supernatural beings that are nothing more than former living organisms that, by unknown reasons, can't move on into the Afterlife. Ghosts also have their own magical dimension, called Ghost Realm, where they're hired to haunt places.
History
Has long as had been life ghosts have existed. In the early moments of the History of Magic ghosts were worshipped by humans in attempt to obtain supernatural powers. But when humans begun to fear magical things, ghosts and other magical creatures moved into other dimensions to avoid human persecution. When they became physical they seem to.Ghost that have been mentoined is Lucy and Man Tooth.
Biology
Ghosts resemble their physical bodies but posses none of their physical capabalities. Ghosts, however, seems to posses magic (even ghosts of non-magical) and are capable of use it to became material. Their biology will be the same of the species they belong.
Magical and Natural Capabilities
Intagability: Because they're dead, ghosts can pass through physical objects without harm.
Shape Manipulation: Ghosts can manipulate their form and become monstrous.
Magic: Ghosts can use magic to become physical.
Appearences