Alex Russo's style has developed and changed a lot over the years.
Season One
In Season One, Alex's style is tomboy with a girly side. Her usual outfits were layered tops, skinny jeans or skirts, and a pair of Converse.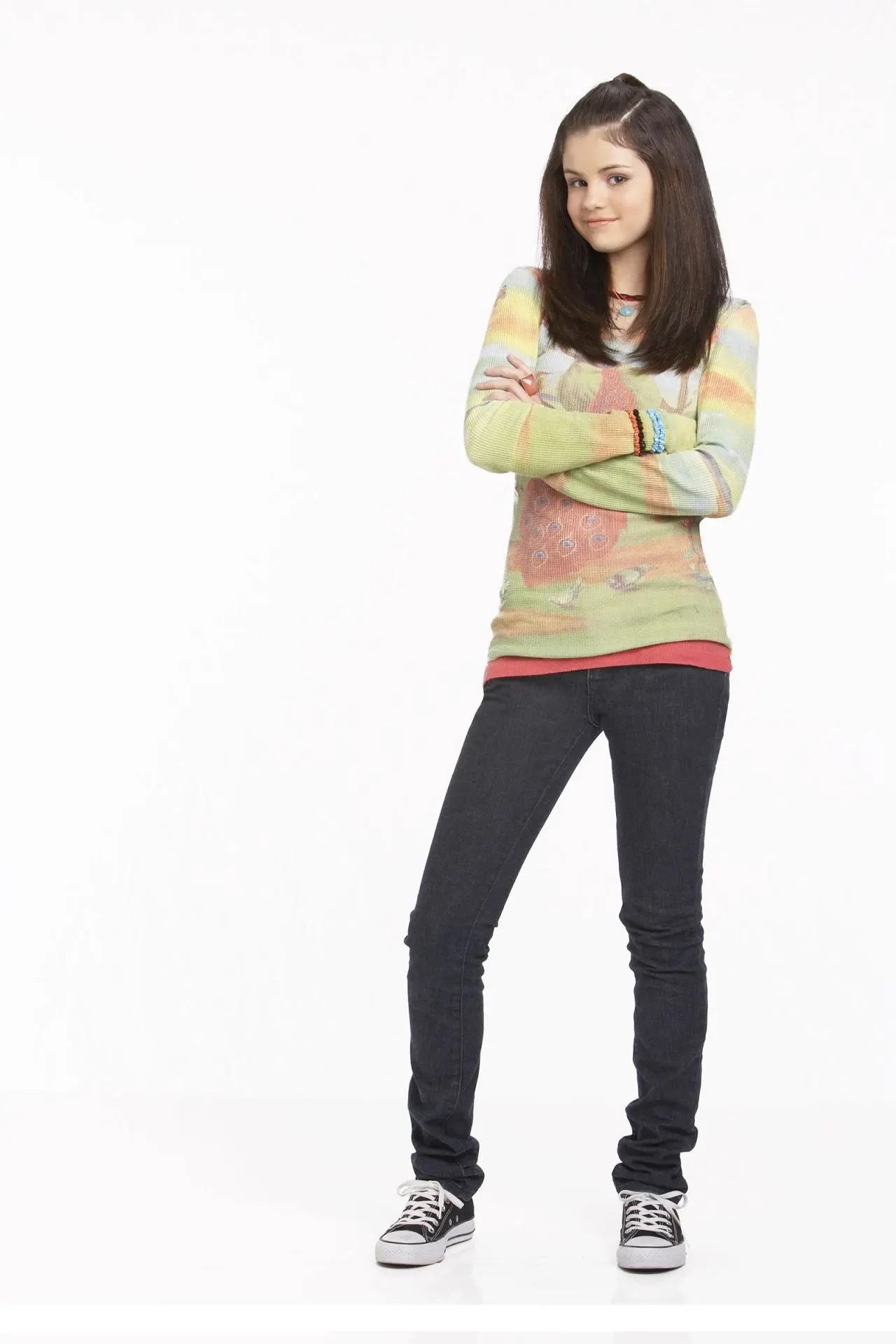 Clothes
Alex usually wears multiple layers of shirts, either a long sleeved shirt with a tank top or a t-shirt. She wears a variety of bottoms, which changes length and/or type in each episode. If she wears a skirt, she would pair them off with colorful tights or leggings underneath. Occasionally, she wears graphic hoodies. 
Shoes
In the first season, Alex always wears high tops, usually Converse, or leather boots. Sometimes, she wears calf-high Converse.  In Quinceañera , she is showed hating to wear high heels, but to Season 3 and 4 she normally wears heels.
Accessories
Funky hats were the main accessory of this season. Alex wears nature-like necklaces (trees, flowers, etc.), knitted gloves, studded belts and bracelets, knee-high socks, and colorful hair extensions. 
Season Two
In the second season, Alex updates her looks by wearing cardigans, vests, boots, and scarves. Her style is still tomboy, but more edgy.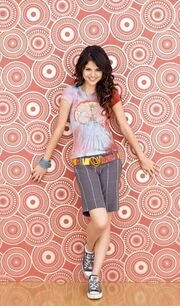 Clothes
She wears skinny jeans or skirts with leggings/tights underneath. Alex wears plenty of graphic t-shirts throughout the season. Also, she wears cardigans or vests. Sometimes, she wears dresses with a long-sleeved shirt underneath.
Shoes
Alex wears brown (or black) boots, where she keeps her wand. Sometimes, she wore colorful Converse with decorated laces.
Accessories
In nearly every episode, Alex wears an accessory with a peace sign such as necklaces, scarves, or rings. When she wears a cardigan, she usually accessorize with with a belt. 
Season Three
In season three, Alex changes her clothes completely. Her style became more dramatic and sophisticated.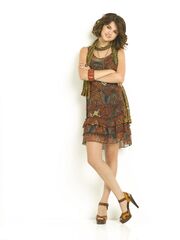 Clothes
She usually wears skinny jeans, long sleeved blouses, with the sleeves ruffled or lose by the end. Or sleeveless dresses, with a tank top or a shirt. Ripped jeans seems to be prominent in this season. Like season two, she still wears cardigans. 
Shoes
Unlike season one and two, Alex started to wear heels. She wears wedges, knee-high boots, and three-inched heel boots. Occasionally she wears Converse.
Accessories
Like season two, she wears many scarves, necklaces, big bracelets, and rings. Sometimes, she will wear headbands. 
Season Four
In season four, Alex's wardrobe became more feminine and mature. 
Clothing
Similar to season three, Alex wears ruffled shirts or tanks, laced tops, vests, and dresses. Floral became a theme of her clothing. Throughout the season, she wore many striped tops. As usual, she wore skinny jeans or jeggings. 
Shoes
Heels and boots have become Alex's favorite footwear.
Accessories
Similar to season three, Alex wears scarves, belts, bracelets, and necklaces. This was the only season that she wears a headband in many episodes. 
Community content is available under
CC-BY-SA
unless otherwise noted.